The bakery who I deliver for have started making Pizza Swirls. First time I saw them on the deliveries I though what a good idea. So, I'm going to try making some at home myself.
It's a typical soft bread dough, proved, scaled and made into a swirl for the second prove. Topped to your preference and baked as usual. The tomato sauce filling is inside the bread.
Recipe for pizza swirls
Ingredients for the Pizza Swirls (makes 2lb of dough, 8  pizza swirls)
The dough:
16 oz (453g) strong bread flour
11.4 fl ounces (337 ml) of tepid water
1/2 ounce (15g) dried yeast
1/2 ounce (15g) butter or fat
1/4 ounce (7.5g) of salt
a pinch of sugar
Sauce for pizza topping (well inside)
400g tin of chopped tomatoes
1 clove of garlic, finely chopped
1 small onion, finely chopped
tablespoon of white wine vinegar
teaspoons basil
teaspoons oregano
tablespoon of tomato purée
pinch of salt, pepper & sugar
plus and toppings you'd like to add, including grated cheese. Not too many as these are small pizzas.
How to make your pizza swirls
First we need to prepare the dough. Add the yeast and pinch of sugar to the warm water (body temperature). Mix well with a spoon and leave to activate. This will take a good 10-15 minutes.
Once there is a good head on the yeast mix start your mixer with the other ingredients in the bowl on low and add the yeast. You can turn up the speed a bit once it has come together a bit. Mix for around 10 minutes. The dough should look smooth and be a little tacky which has come away from the sides of the bowl. If it's not tacky you'll need to add a touch of water (just a splash) and mix it in. If it's sloppy you'll need to tighten the dough by adding a bit more flour, maybe a dessert spoon.
Once it's ready cover and leave to prove, doubling in size. This could be an hour or so. I normally warm a plate in the oven and use this to cover the bowl because it will gently warm the air in the bowl.
Whilst it's proving I make the sauce. Heat a little oil in a saucepan, add the onion to soften. When soft add the garlic. Fry for 2 minutes or so, then add the vinegar. When it is at temperature add the tin of chopped tomatoes, tomato purée, salt, pepper, sugar and herbs. Stir and simmer for around 20-30 minutes to thicken. Leave to cool once done.
Cont'd...
When the dough has doubled in size it's ready. If you're busy don't worry, just leave it until you're ready. The flavour will grow. Scale off 4 ounces (114g) of dough and roll in to a ball, knocking the air out a bit. Roll out in one direction so it's about 5" x 9". Pop some of your pizza sauce in the top third, then moisten just underneath this section followed by carefully rolling it over leaving approximately a third. Add some other toppings if you wish, then moisten and roll again so you end up with a sausage. You can then carefully coil the dough up and put on baking paper on a tray.
Pop a half a tomato in the centre if you wish, sprinkle with a bit of cheese adding any other toppings first and allow to prove again. I'd cover this with an upturned Tupperware or something to trap a bit of humidity in there.
Cont'd...
Just before you think it's plump enough, so nearly grown to double preheat your oven to 225C. When the oven is hot bake until the cheese is bubbling. Also lift the pizza bread up with a spatula and make sure the underside is baked. Nothing worse than a soggy or overdone bottom. If the top is baking too quickly then move if down the racking in the oven, or if you have control over top and bottom elements switch off the top. Also inverse if the opposite is happening. When it's ready take it out.
Then EAT :)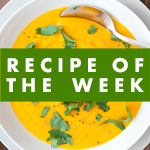 You are here:  
Home
Recipes
Bread Based Recipes

Pizza Swirls, A Fun Alternative To Your Standard Pizza